Skip to Content
Green Energy Services for Your Home or Business
Doing your part for the environment sounds great, but saving money at the same time sounds even better. Kovac Electrical Group is proud to offer green energy solutions for home and business owners across the Lower Mainland. We offer a variety of green energy electrical services, including solar panels, electric vehicle charging stations, home standby generators, LED light bulb replacement, programmable heat thermostats, lighting controls, timed fans, and more. Chances are your home or business could be saving money by choosing energy-efficient electrical solutions. Learn more about our green energy offerings and contact us now to schedule a consultation.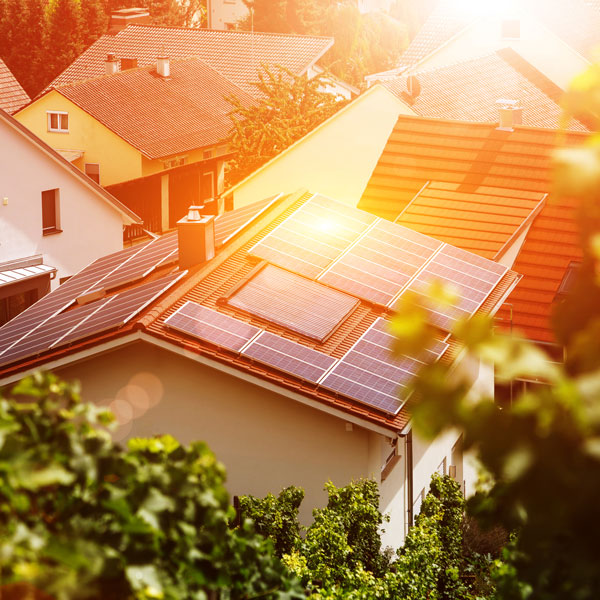 Your Team for Comprehensive Electrical Services
Every home and business requires electricity. The team at Kovac Electrical Group has the green energy solutions you need in order to save you money and help you do your part for the environment. We're here to help you find ways to go green.
Providing the Green Energy Solutions You Need
We offer multiple ways to go green and save money, with green energy services for residential, commercial, and industrial buildings. Find out more about our green energy solutions:
Solar Panels
Gathering energy from the sun can reduce your dependency on the traditional energy grid, save you money, and offer you peace of mind.
Electric Vehicle Charging Stations
Whether you need a residential EV charger for your home or commercial options for your customers, we have you covered. Reducing the need for fossil fuels is a great way to save money and help the environment.
Home Standby Generators
A generator will provide you basic electricity in an emergency situation. Keep your home or business warm and prevent your product from spoiling with a standby generator.
LED Light Bulbs
Converting to LED light bulbs is great for the environment and will save you money each month on lighting costs.
Programmable Heat Thermostats
Set it and forget it with a programmable thermostat. These are designed to save you money by not using too much electricity when you aren't around.
Lighting Controls
Control your lighting at the touch of a button, so you aren't wasting electricity and harming the environment.
Timed Fans
Putting your fans on timers can save you money and reduce your energy consumption.
Request Electrical Services Today